It can seem a little daunting decorating with a small budget, but it is definitely possible to create a beautiful space for yourself without spending a fortune. So if you're looking to give your bedroom a makeover, keep reading! 
Add some flowers
For a low-cost way to revamp your sleep space, opt for some beautiful flowers. They tend to be relatively low-cost and are the perfect natural way to add some colour and personality to a room. Displaying cut flowers in coloured vases or potted plants in cute pots are both easy and quick ways to freshen up a space. For a multiplying effect, place the flowers in front of a mirror! 
Wallpaper
Another great way to spruce up a space is to cover a cupboard or wardrobe door with a fun wallpaper design. This creative idea only takes minimal effort and time to construct and can look really high-end if done properly. Try and find a design that emphasises the height of the ceiling while providing a focal point for the room.
Use a clothing rail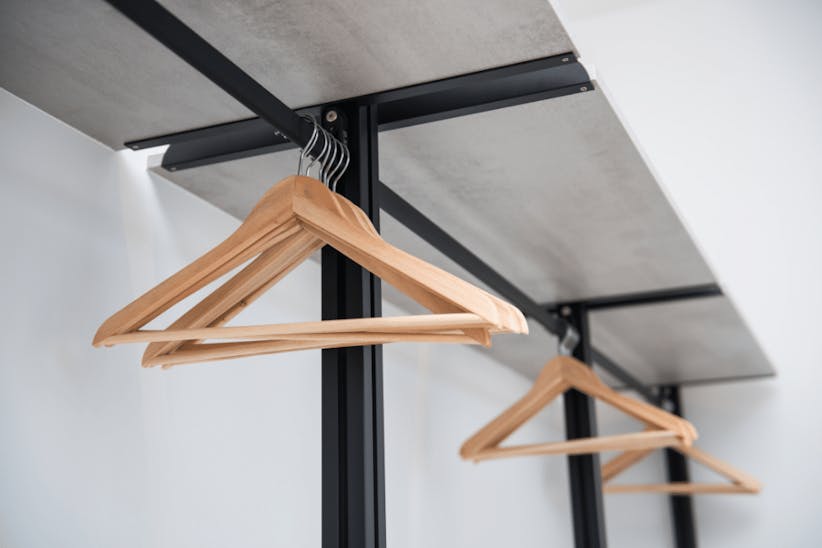 Pick a corner of your room and use it to create a budget wardrobe. Build a hanging rail and use a light curtain to create some privacy. This is a great way to add some character to a room without breaking the bank.
Create an adaptable display
A great way to display photos is to use a frame-less display. Using an ampersand to create a beautiful display allows you to share your pictures, postcards and mementos. This makes pictures easy to swap around and change, without spending lots of money on endless picture frames.
Add some colour to your walls
A quick lick of paint is sometimes all you need to freshen up your bedroom. It's fast, simple and inexpensive. Why not try a feature wall? Or perhaps you're feeling a stylish two-tone scheme. Whatever you're thinking, this is a surefire way to create a beautiful sleep space.
Think about what you already have
Sometimes all you need to do is work with what you already have. Try moving some pieces around, and recreate your space. You'd be surprised at how much difference a quick furniture shuffle makes. 
Let there be light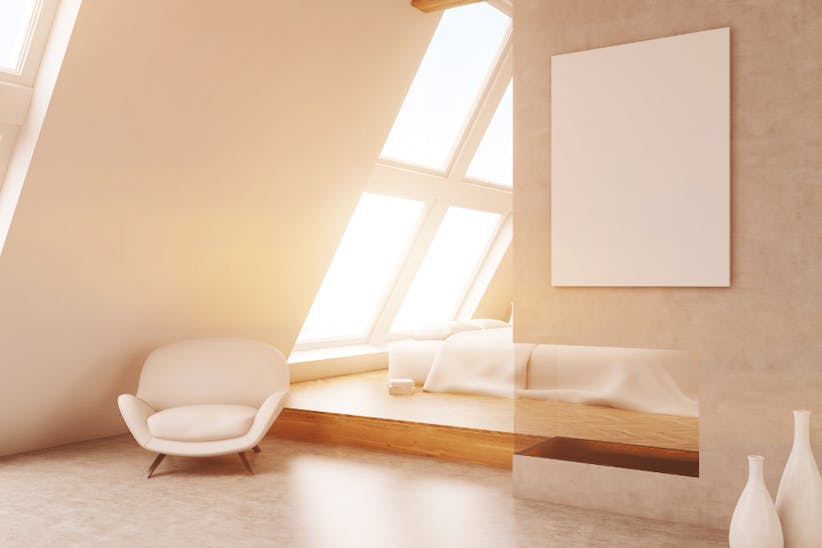 The right lighting can transform the mood of your room at relatively little cost. Try buying a new lampshade or making sure all the lampshades match if you have multiple. Something like a lava lamp or salt lamp can also add some cohesion and character to your space. 
Rethink your cushions and throws
Decorating your bed with colourful cushions and throws is an affordable way to add some style and personality to your room. There are so many places you can get cheap cushions and blankets, it's a great way to add polish to a room. 
Transform your window
A wonderful way to create a focal point in your room without spending too much money, is by dolling up your windows. A roller or Roman blind is a low-effort way to add some suave back to your room, or you could even try making your own curtains! You could also add a window film. This gives some privacy, a cute pattern and it's easy to remove when you're bored of it! 
So, as you can see, you don't need a mountain of money to create a beautiful bedroom. There are plenty of cheap options that can help you to transform your space into the perfect relaxing, chill-out zone.