Over the last year, our working habits and environments have drastically changed, and due to the coronavirus pandemic, working from home has for many become the new norm. 
Nonetheless, although in theory a switch in your working environment may seem straightforward, working from home and creating a comfortable, yet efficient workspace which in part simulates an office setting in your house can be a challenging feat.
We have however come up with a short guide which will aid you in creating the perfect home office!
Find the right location
The first and most important step to take in setting up your home office is finding the optimal location for your workspace.
Choose an area or space that you can see being most convenient for work; a space that is quiet – free of interaction with usual home life, an area that is spacious and able to satisfy your professional needs without for instance making you feel restricted in your activities. 
Separating professional and personal
Furthermore, it is important to create a barrier between your daily life and workspace. This can be achieved by creating as obvious of a physical barrier as possible to segregate your work and home zones, be it a separate room if you have that luxury, or a bookcase in your bedroom if you have limited free space.
By moving your workspace away from distractions such as a gaming console or television, will most certainly result in increased productivity, while also having a notable positive effect on your mental health, as you will avoid mixing your work and personal life and create, to an extent, a boundary between the two. 
In addition, consider having a routine that you stick to, as although work may be important, balancing that with your normal life bears even more significance. Exercising regularly, as well as giving yourself break periods will improve your general health and maximise productivity. 
Isolating yourself away from distractions in the home is yet another important factor in creating the perfect home office. Touched upon shortly above – distractions – are one of the greatest challenges of working from home. 
If you share a home with others, putting up a 'do not disturb' sign can be helpful to remind others of your work life and help you concentrate. It is important to stay focused on your task at hand however, and in setting yourself a list of challenges for the day, you can avoid being distracted by the growing laundry pile, the needy pets, children or whatever else may get hold of your attention at home. 
Set the mood for your home office
Get the right lighting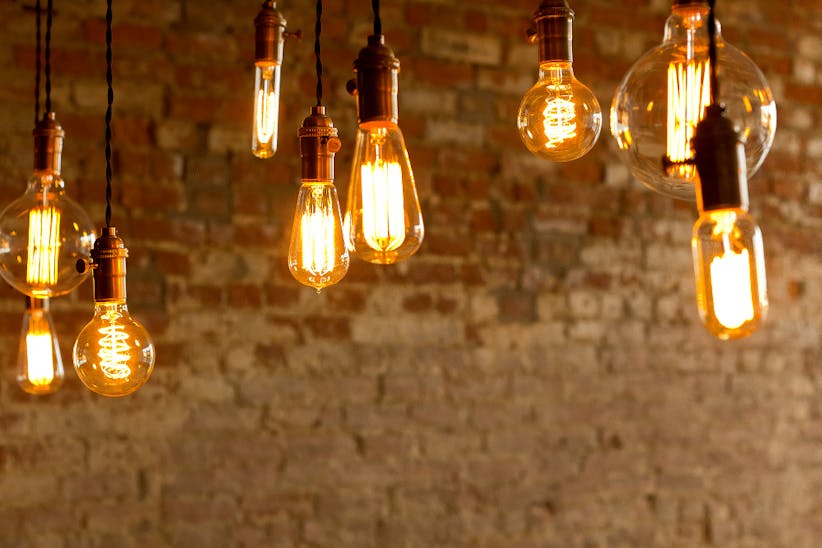 Lighting is not a very obvious factor when putting together a workspace at home, however studies have shown that poor lighting has the potential to be detrimental to the quality of your work and lower your focus and motivation. 
Positioning your desk or workspace by a source of natural light will keep your body active and increase focus, and for the darker hours a powerful desk lamp is vital. Good lighting will help your productivity levels and avoid your work from causing a strain on your eyes.
Be organised
Staying organised whilst working from home can be challenging as home life can easily get in the way of work, thus organisation is key. Getting a good storage system can be a valuable asset for your work, this can come in the form of shelves, a filing cabinet, drawers or any alternatives that you find suitable. 
Make sure you're comfortable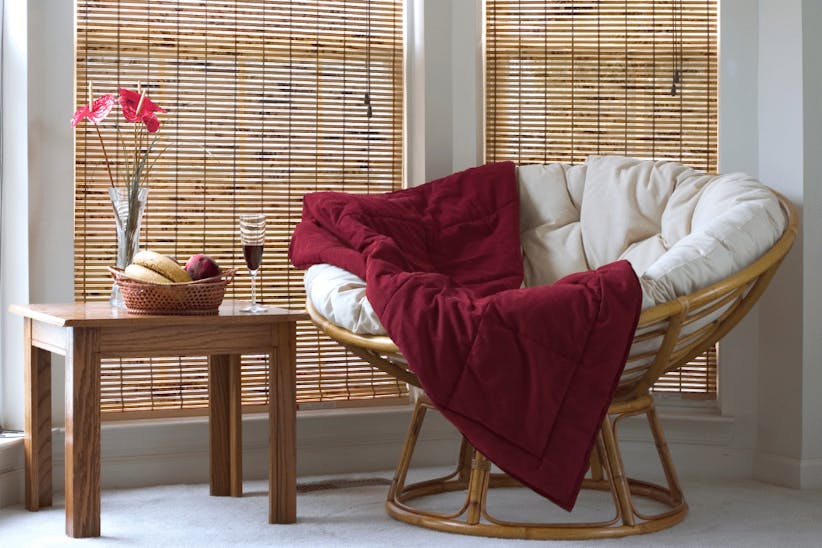 The ergonomics of your working environment are another factor that you shouldn't overlook. Comfortable conditions are crucial to those who work in an office-based environment, so investing in a good office chair and desk will be worthwhile, in addition to which you could consider acquiring extra monitors for your desktop computer to make work more efficient. With regards to your seated position, a non-ergonomic chair and posture can do significant damage to your neck and spine in the long-term and cause unwanted strain to your lower back. 
The perfect complements
There are a few additional niche tips that you should consider when putting together your home office. Air quality can quickly degrade if there is poor air circulation in your workspace or home, which can create a stuffy, uncomfortable atmosphere. Aerating the indoor area a few times throughout the day will help keep the air clean and free of pollutants. Furthermore, you can add some greenery to your workspace, as plants can brighten your work environment and take away from the mundane setting of a regular office desk. According to studies, plants can bring a feeling of tranquillity, relaxation aiding in stress relief. 
All in all, creating the perfect home office is down to personal preference and finding out what setting best works for you, however the tips set out above should make for a great starting point in putting together your workspace at home!