One of the most interesting decisions you need to make when looking to buy a home is whether you want a new or old build. Of course, there are advantages and disadvantages to both, but you will need to weigh up the most important factors for you. 
Whether or not you want to invest time and money into an older house or have a brand new start in a new home is totally up to you. Ensure that you take the time to consider all the pros and cons of each so that you can make the best decision. 
Pros of a new build
There are many advantages to buying a new build: 
They are easily customisable. When you move into a brand-new home you have the blank canvas you need to really make it feel like it's yours. You can decorate and design as you please, especially if your house is still under construction. 
They are energy efficient. Thanks to double-glazing and walls being insulated with polystyrene filling, new homes tend to be really energy efficient. Therefore, new builds tend to be cosier AND easier to maintain! 
You can move in hassle-free. As soon as construction is complete, you can move into your home! This is a huge plus of new builds, as you don't have to wait for anyone to vacate the property.
You will be offered an extended warranty period. The developer of a home will offer you an extended warranty period, which is usually 10 years. This means you won't have to worry about fixing anything for at least the first 10 years. 
Beneficial to first-time buyers. For many first-time buyers, a new build is the only way to get onto the property ladder. This is due to the fact that Help-to-Buy and Shared Ownership schemes are only offered on new builds. 
There are some incentives thrown in. Sometimes, a developer will throw in some extras, to help them get a sale. This could include them paying for your stamp duty or covering the cost of carpets!
New builds offer modern living. Moving into a new build often promises top of the range technology and all the latest 'smart-home' features, alongside open-plan layouts. There may even be facilities like a gym or concierge.
Cons of a new build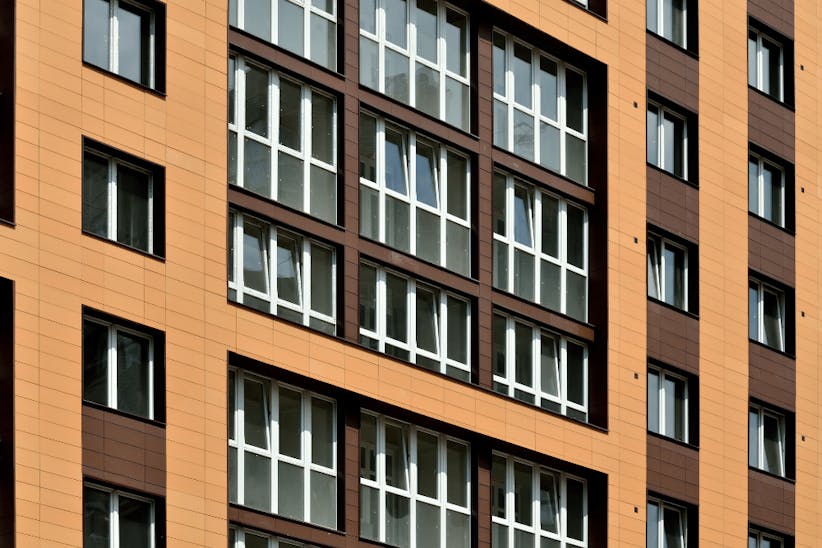 New builds tend to be on the pricier side. In general, a new build will cost more than an older build. 
There may be hold-ups due to construction. There is always a possibility that you will be left waiting to move in, as the developer has delayed construction. 
A new build may not be as sturdy as an older one. Often, developers use plasterboards and breeze-blocks in order to keep costs down. This means that new-builds may not be as durable and resilient as their older counterparts.
They all look a bit same-y. Most new builds look pretty similar and therefore do tend to lack some aesthetic appeal.
They lack space. Some developers may want to pack a lot of builds onto the same site. This is to maximise their profits. This can mean that a new-build property is less spacious than an older build. Therefore, it's important to check that all your stuff fits into the storage available and that your car fits into the garage!
They aren't really a short-term solution. As soon as the property is not brand new, it will probably lose a lot of value. Therefore, we advise to only buy a new build if you are planning to live in it for a long time. 
You have to be careful of leasehold charges. The majority of new build properties are sold as leasehold rather than freehold. This means you could face costs, charges and restrictions which have been set out in the lease. It is also important to check the length of your lease. It should be at least 90-120 years, but preferably 999 years. 
New builds can be tied to a conveyancer. It is very important not necessarily use the conveyancer recommended by the developer. You should be able to choose your own conveyancer and should be pretty wary if a developer insists you use the one they pick. This way you'll avoid dodgy contracts and pressure from the developers solicitor to complete.
New builds are sometimes poor quality. Whether it's loose tiles or doors getting stuck on new carpets, new builds have a bad press in this regard. It's important to address any small issues quickly so that they don't get worse.
Pros of an old build
Old builds tend to have more character. From pretty sash windows to a fireplace in every room, there are loads of different ways an old build can exude character. Often, it's these little additions that attract people in the first place. 
Old builds are more likely to have a community around them. Existing properties will most probably have neighbours around who've lived in the area for years. They may also be nearby to an established pub or restaurant. 
An old build will generally have more space. Older homes will be bigger with more spacious rooms and gardens. 
With an older property, what you see is what you get. If you get a good survey done, you can buy the property with the reassurance that you know all there is to know about your new home. 
Old builds offer a chance for growth. While an older build may need a bit more work done to it, this gives you the opportunity to put your own stamp on it. In turn, this may increase its value!
They offer larger parking spaces. Older properties usually have more extensive driveways, while new builds tend not to. 
Older properties have thicker walls. Old builds tend to have thick, sturdy walls made of stone or brick. This means they tend to be more durable.
Cons of an old build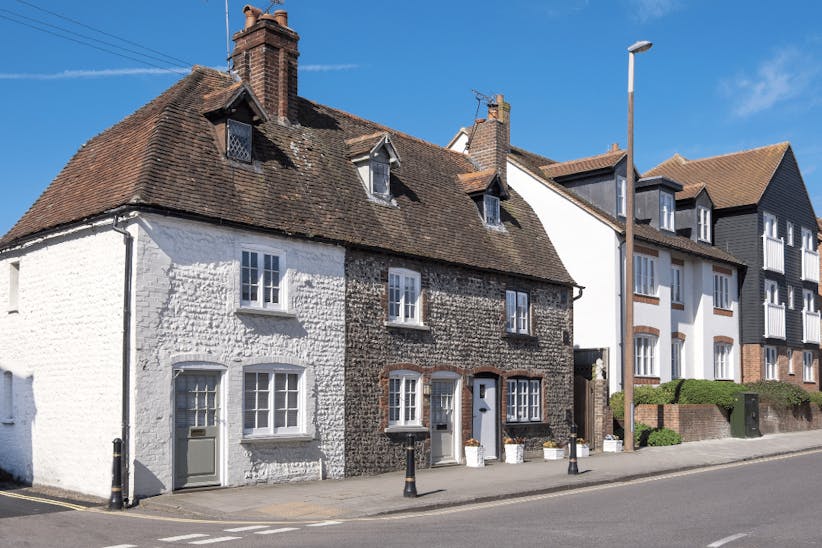 They are sold in a chain of buyers. If you buy an existing property you have to deal with the owners of the property and people even further down the buying chain. This can mean that things take a long time to get settled and can make the process more stressful. 
Old builds need maintaining. Unlike a new build where you have a warranty, when you move into an existing home you will need to maintain the property from day one. 
They are less energy efficient. Older properties will not be as energy efficient as new builds. This means it's likely your monthly bills will be higher.
They may need renovating. If you want to redecorate or redo an old kitchen or bathroom, you obviously need to factor this into your budget. It can get a bit expensive. 
Whether you decide on a new build or old build, we're sure you can find your perfect home on our website! 
If you're looking for information on selling your home, you can request a no obligation call from our team.