On Wednesday evening, Kevin McCloud returns to our screens for the 16th series of Grand Designs! The unadulterated hour of property porn has remained a popular show for many and is responsible for providing house envy to owners, sellers and generally everyone else across the nation.
Kevin will kick off this latest series following the ambitious build of a Sussex father of four, as he attempts to construct one of the largest properties every featured on the show.
In homage to Kevin we've compiled our five favourite Grand Designs, from the 16 years of epic builds, abstract designs and eco-friendly conversions.
Way back in series 1 Kevin brought us a mix of timber frame kit houses, barn conversions, water towers, chapel and contemporary glass builds up North. Our favourite however was a house in Islington labelled the "House of Straw".
Built beside a railway, this house's flexible living space includes a bedroom wrapped in a protective wall of straw and a five storey tower rising through the centre of it. If only every property in London showed such imagination.
Staying in the capital, our second favourite Grand Design's property is the Violin Factory. A crumbling wreck of a building, close to London Waterloo, purchased by Louise and Milko Ostendorf.
The couple transformed the hemmed in building into a beautiful piece of architecture, boasting a 30ft high reception, winter garden, private cinema and even parking for three cars, a rare luxury in central London. Although we don't all have a city banker's budget like Louise, we're a fan of anyone transforming derelict buildings into a living space, especially in the already overcrowded capital where finding property has become desperate to say the least.
Sticking with the theme of transforming already unused buildings rather than building from scratch, our third favourite is the water tower in Kent, featured back in Series 6.
Originally designed by Edwin Lutyens, owners Bruno and Denise Del Tufo sat for years deciding what to do with the old water tower at the bottom of their garden.
Thankfully they decided to convert it into a living space, rather than see it knocked to the ground. It might not be the most aesthetically stunning property, but we for one are glad they did.
They say an Englishman's home is his castle and the same must apply for the Welsh. In series nine Kevin visited a Welsh couple, who having made their living in London, had returned to Wales to take on the restoration of an 18th century folly.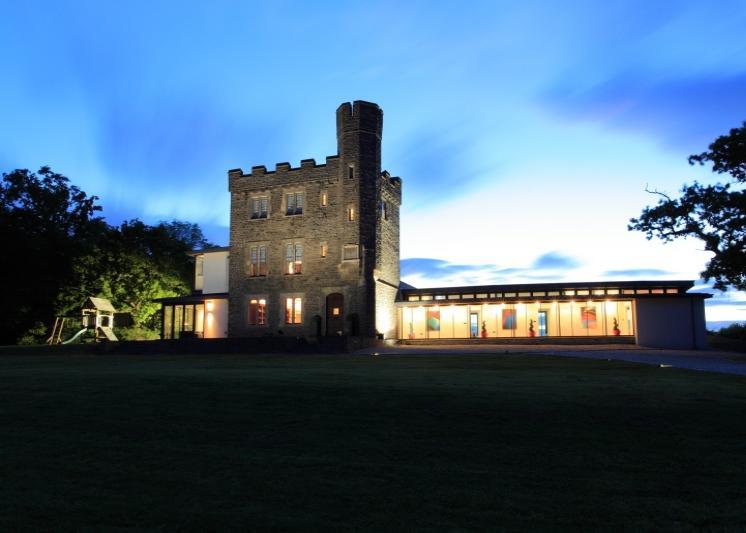 This property is such a stunning mix of old and new, we had to include it in our favourites!
Our fifth and final house is also located outside of England, in County Londonderry in Northern Ireland. But in contrast to the Welsh castle, this property is a modern design built with modern materials.
Architect and farmer, Patrick Bradley, built his house solely from used shipping containers on a budget of £100,000. Welding the containers together to form a huge L plan structure, Patrick positioned the house over a stream on his family farm. As the cost and shortage of housing in the UK continues to increase, this property is a first class example of how things can be done, on a budget, to an incredibly beautiful standard.
Although it might not be practical for all, it is certainly a step in the right direction where innovation and recycling of materials is concerned.