Despite many taking some time off over the festive period to relax, Emoov have been busy in the press, receiving a whole host of coverage over the festive period and into the New Year. Here's just a small selection of our highlights.
January
Estate Agents Made £860m out of London's Property Boom in 2015
Our Research found that in 2015, London's high street estate agents netted themselves £860m in commission fees.The research was featured on the Independent online and a number of trade titles.
Read the Independent
---
The True Cost of Buying in the Commuter Belt
We had a number of properties included in the Telegraph's article on buying in the commuter belt, as well as comment from the Emoov CEO on the current exodus of buyers, from London to surrounding areas, in order to find affordable properties. The article ran both online and in print.
Read the Telegraph
---
The Halifax House Price Index
The Emoov CEO commented on the latest Halifax House Price Index, highlighting that the increase in demand and dwindling supply of property on the lead up to the Christmas period, was always going to help bump up prices towards the back end of 2015. His comments were featured in a thorough analysis of Halifax's latest date on Opp Today via Adrian Bishop,
---
Business Zone
The Emoov CEO joined the guys at Business Zone to talk through everything Emoov from crowdfunding to disrupting the traditional estate agency industry.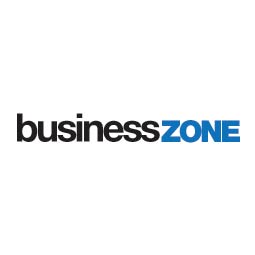 ---
December
The 15 biggest equity crowdfunding rounds of 2015
We were named by the Telegraph and Yahoo finance as the 7th biggest equity crowdfunding round of 2015, after smashing our target of £1m and raising £2.6m via Crowdcube.
---
How to Pinpoint 2016's Property Hotspots
We released research highlighting the soaring demand in London's commuter belt due to the over inflated price of London property. We also highlighted a number of key commuter spots, offering serious property potential, all within an hour's commute to London's major train stations.
Our research on both Didcot and Bicester was featured in an article, in print, in the Independent on Sunday highlighting where to watch for property in 2016.
Read more from the Independent
---
Crown Estate sitting on £800m of vacant London properties
We were ask by City AM to value a number of government assets laying unused in the capital, despite London being in the midst of a housing crisis. The article also featured comment from the Emoov CEO on why the government need to pull their finger out. It was featured in City A.M and also made the Independent online as well.
---