Last week we released our latest National Property Hotspots Index charting property demand across the UK. As well as an analysis of the back end of 2015, we also analysed how UK property demand had behaved across the whole of last year.
As always, the research secured some great coverage in the press and you can download the full report below.
---
City A.M featured the research, focussing on the growing demand for property in the London commuter belt.
---
The Times featured the research, both online and in print, again with a focus on the growing demand for commuter belt property, highlighted by Bedford featuring in the top 10 for the first time.
---
The Times Scotland also ran the research both in print and online, with a focus on the declining property market in Aberdeen.
---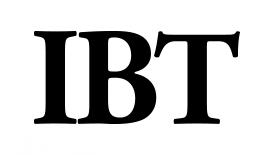 The commuter zone increase was a popular aspect of the research, with it becoming the focus for many of the other regional, trade and consumer publications, including the International Business Times.
---
The research was also featured in print in the Telegraph as well as a number of regional titles such as the Cambridge News.