If your home has three bedrooms or more, the majority of your viewers are likely to be young families looking for a little more space. And so, it's important that you paint them a picture of how their lives could be should they live there.
However, children by nature are not the cleanest of creatures so a little re-decoration or patching up may be in order. This will help families visualise your house as a family home more effectively, while you'll win extra brownie points from any visiting kids if you have some exciting toys (placed neatly) on display.
Clean your Room!
You've been asking them to clean their room since they learned how to talk but now it's important.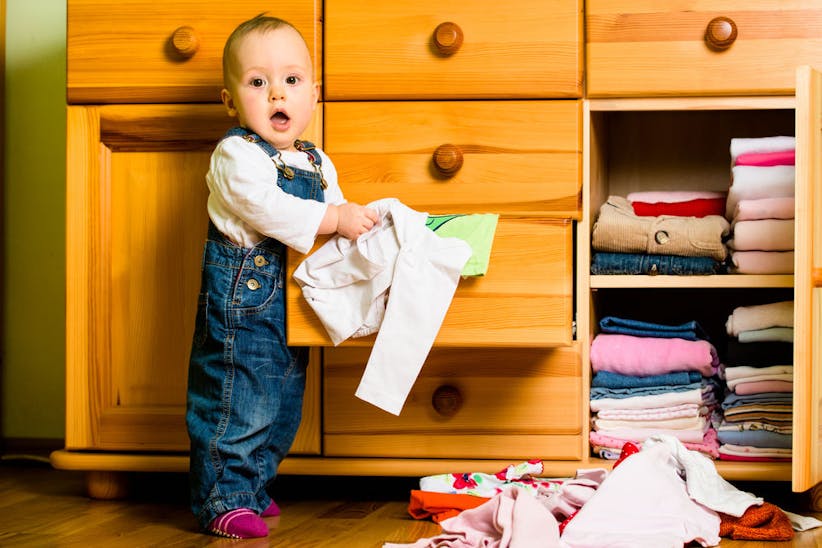 Rooms that look like the proverbial bomb has hit will take away from the feeling of light and space all buyers are searching for.
The fastest way to tidy up is to de-clutter. Removing excess toys and mess will mean they won't be able to spread them around the room as soon as your back is turned. Ensure you don't put their favourite toys into storage though.
Wails of unhappiness won't help to sell your house.Keep essential furniture only, such as a bed and a dresser or wardrobe. Include a play area for smaller children and a desk for teenagers, as buyers want to see that all their child's needs can be accommodated.
Paint a Picture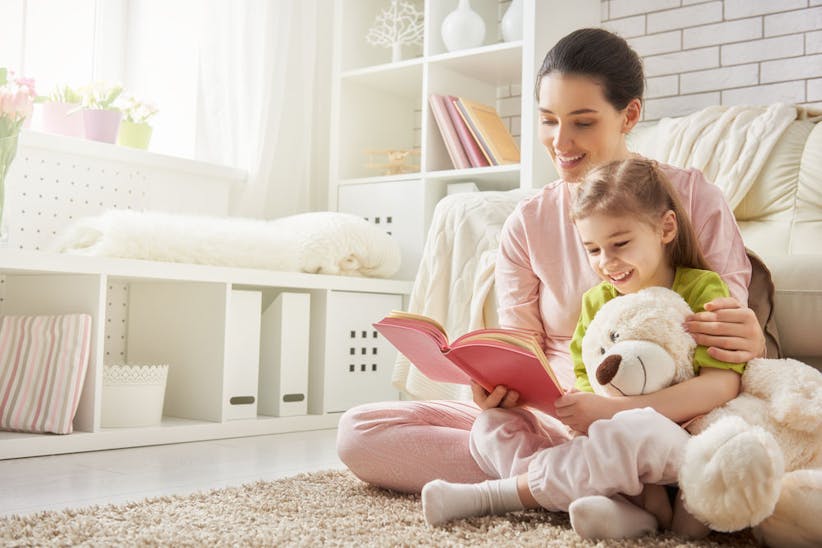 In contrast to the rest of the house themed rooms are often popular with prospective buyers, if it's done well. Here bright colours are usually less offensive, though lime green may still be a sticking point.
Also it can be upsetting for children, amidst the other changes of moving house, to have their personality removed. However if a new paint job is needed then it's better to offer a neutral palette, with splashes of colour added using accessories.
Remove overly individual posters and school certificates. Think of it as early packing and store these away with your other clutter.
Revitalise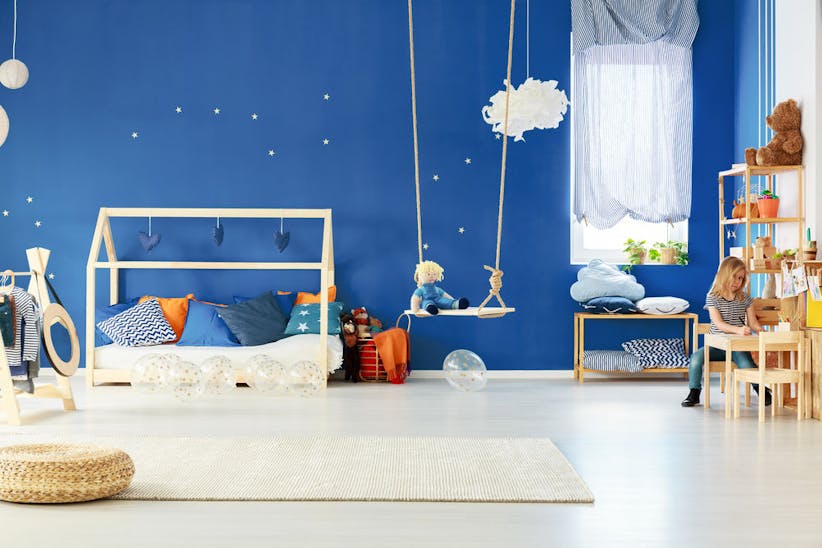 In children's room organisation and storage is a key need. Invest in a storage solution that will display how the chaos can be restrained, that is going to be useful and suitable in your new home.
Old carpets will immediately age a room and make viewers think of redecorating. Sometimes an industrial clean will be enough but if it's past redemption then replace it with a neutral colour that won't immediately attract dirt.As in every bedroom the central point is the bed. Buy a new set of bedding with a strong theme. This will keep your children happy and freshen up the room. Just make sure it doesn't clash with any existing bold colours.
Bonus Tips on Decorating a Child's Room
A brightly coloured or themed lampshade can add a modern twist of personality. Keeping the personality in your children's room, albeit a toned down, tidy version, will make sure both your kids and potential buyers are happy.
Useful Links
http://www.houzz.com/ideabooks/1170542/list/Get-Organized–5-Ways-to-Keep-Toys-Tidy
http://www.housetohome.co.uk/room-idea/picture/childrens-room-storage-ideas/1