It's clichéd to say this, but the kitchen really is the heart of the home. A well-presented kitchen alone can sell a house, so if you were thinking of redecorating for selling purposes, the kitchen is one of the rooms where you should concentrate most of your money and effort
Buyers like to see a beautiful kitchen because even the most demolition-happy buyers still want an easy life, with a functional kitchen, when they first move in. Make it even easier for them to imagine living in your house, by following these interior staging tips for kitchens
Deep Clean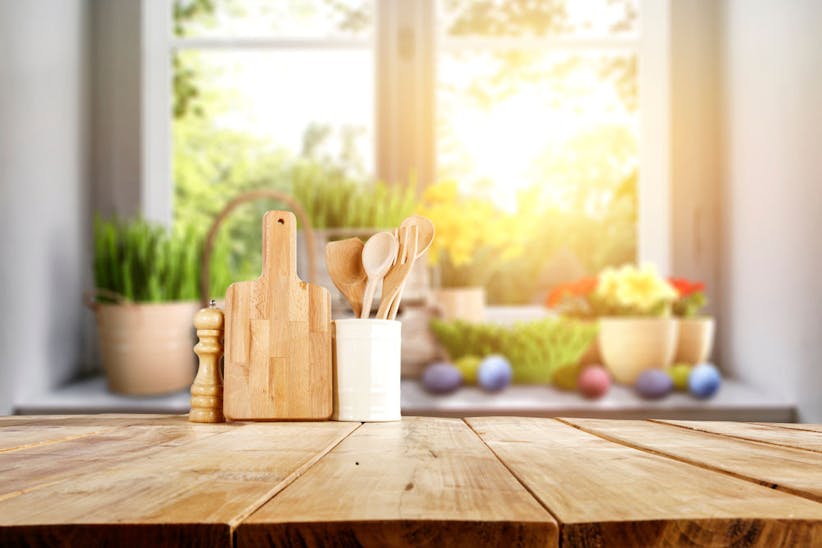 Do a deep clean of everything and I mean e-v-e-r-y-t-h-i-n-g in your kitchen before viewings.
This includes the floors, appliances, skirting boards, the extractor fan above the oven, the top of kitchen units, light fixtures, windows and inside all cupboards and drawers.
Don't move out and leave your lingering kitchen odours and greasy surfaces behind.
Clear Out those Cupboards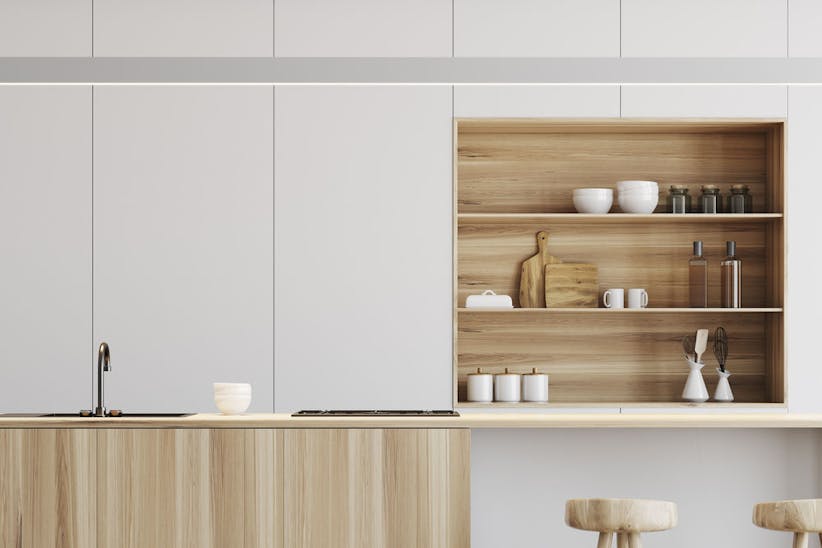 You want your kitchen to look as big as possible, so it's essential that you remove any clutter that isn't kitchen related and move it into storage.
If you have a kitchen table that your kids use every day as a homework station, that's fine, just make sure that you have storage baskets nearby, so you can clear everything away at a moment's notice should viewers want to look around.
Organise your cupboards and remove excess junk like Christmas platters. Hide them away in the attic, tidily! This will make your storage situation look more spacious and organised, should any potential buyers open your cupboards, which they probably will.
Dated Décor, Doomed Sale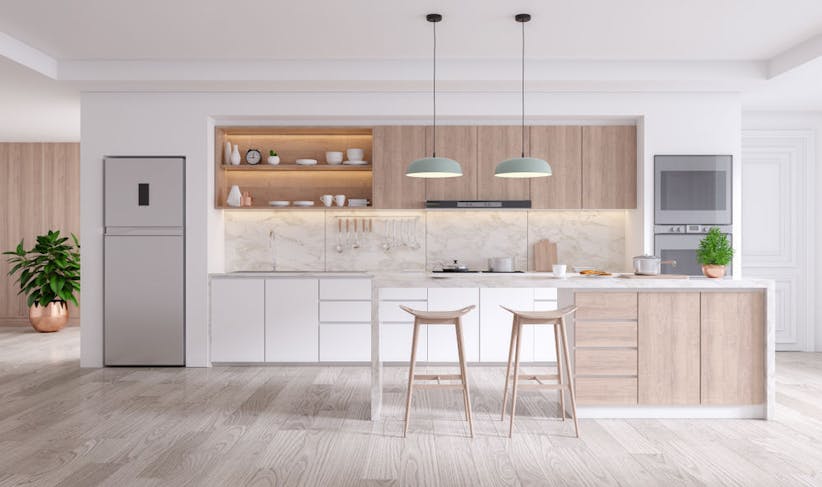 If your kitchen was the height of fashion 10 years ago but now looks a little dated and worse for wear, it may be time to buy replacement units. The aim with any plans for redecoration is to appeal to as many different people as possible, so leave those funky units you've had in mind for your new house.
Most potential buyers can live with neutral coloured units in pale woods or cream, even if it's not to their exact taste, so opt for these shades. If you can't afford a brand new kitchen before you move, then you can still paint the doors and replace the door handles, for an instant update.
Bonus Tips on Decorating the Kitchen
You can improve the likelihood of viewers feeling at home in your space by appealing to their sense of smell. Have a fresh pot of coffee brewing before a viewing, or bake some fresh bread, and let the comforting smells waft through your house. Buying a house, for most people is an emotional process. Ask yourself, will people feel comfortable and happy in your house. Let them imagine themselves living there and you're halfway to selling it.
Useful Links