Despite the hours we dedicate to watching our favourite TV shows, the layout of the properties resided in by the stars, are often left to our imagination, largely due to restrictive sets and a clever edit.
But no more, as one creative artist, Inaki Aliste Lizzaralde, has drawn up the floor-plans for a number of favourite shows past and present should they ever sell up and need one for their online listing on Rightmove or Zoopla.
Inaki has created almost perfect recreations of some of TV's best known properties, including grumpy old men Frasier and Seinfeld's apartments, the Gilmore Girls, The Big Bang apartment and even house hold names such as Friends and the Simpsons.
We've picked out some of our favourites from shows down the years.
Friends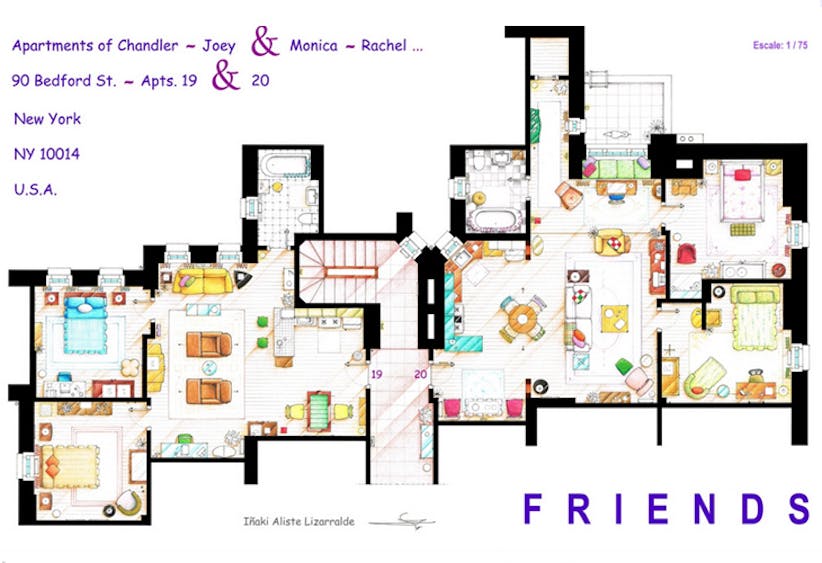 During the decade that Friends was on our screens, their apartments were as much a part of the show as the people that resided in them. Most serious fans could probably walk the layout in their sleep, but just in case Inaki has penned both Chandler and Joey's bachelor pad, as well as Monica and Rachel's apartment opposite.
How I Met Your Mother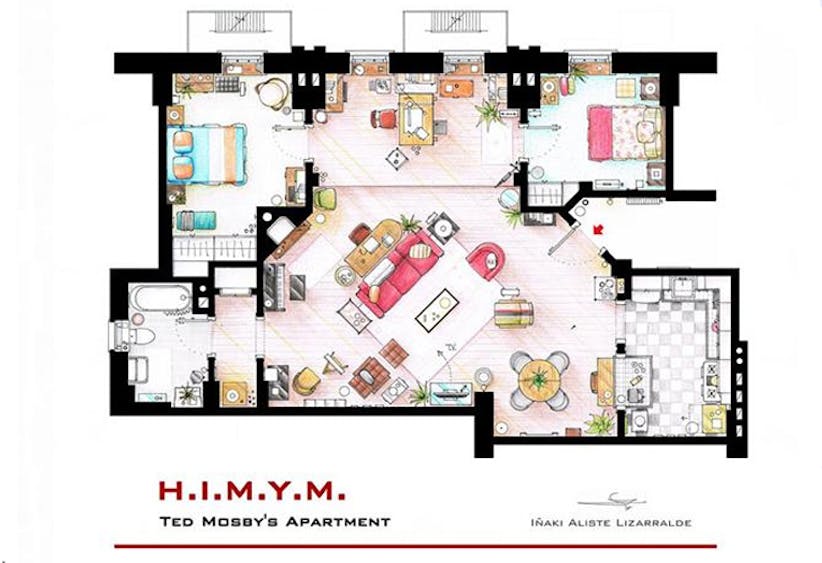 How I Met Your Mother has gone a long way in filling the void in many people's lives, left by the end of Friends. But Ted Mosby's search for love has become another modern classic spanning 9 series, with his apartment again as much a part of the show as his adventures with Barney, Marshal, Lily and Robin.
Gilmore Girls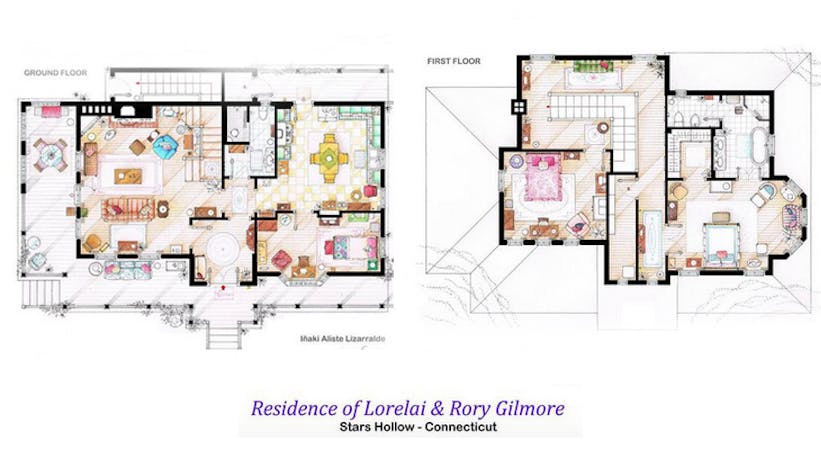 Gilmore Girls might be more of a guilty pleasure for many, but during its seven years on our screens, we have watched Rory grow up in her TV house with mother Lorelai. Although a lot has happened in that time, at least you can now go back through the years with a clear layout of the house in your mind.
Frasier
Another iconic American sitcom, Frasier ran for 11 seasons before ending in 2004. The spin-off of Cheers is said to be the most successful spin-off of all time and although accurately recreated, it is unlikely there is a building in Seattle with such an odd shape to it.
The Simpsons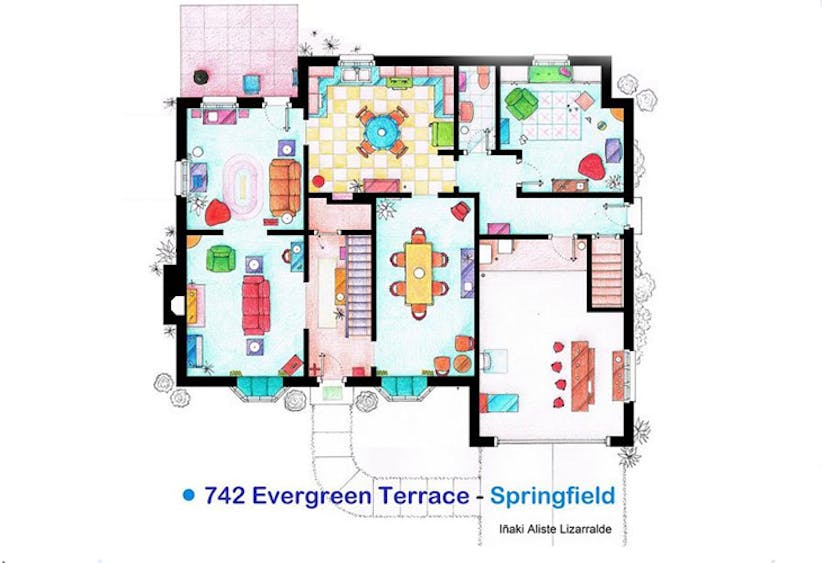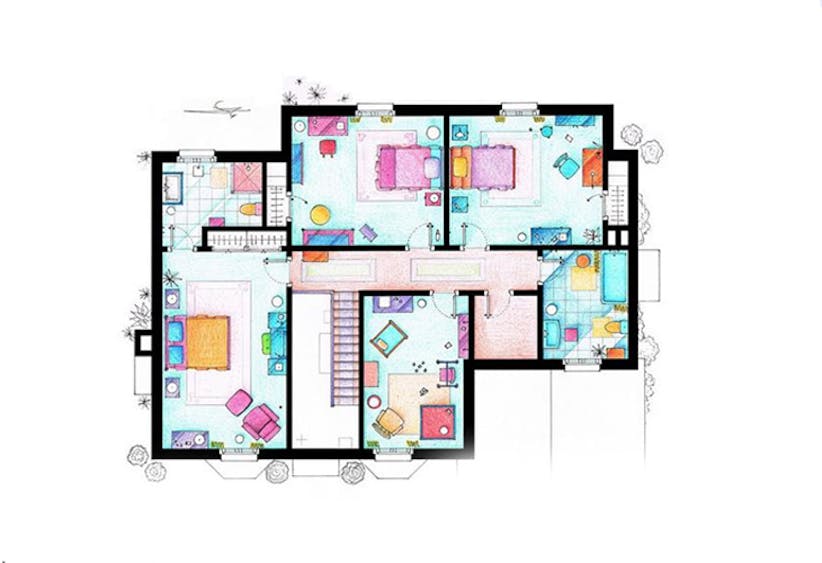 We've seen what is looks like when someone recreates America's favourite family's home in real life, but now we have an official floor-plan to refer to when watching the Simpsons. The floor plan is fit with everything from the garage Homer almost meets his end in during the opening credits, to the famous sofa at the end of them. Having been on our screens for over 35 years now, the Simpsons household is without a doubt one of the best known in the world.
The Big Bang Theory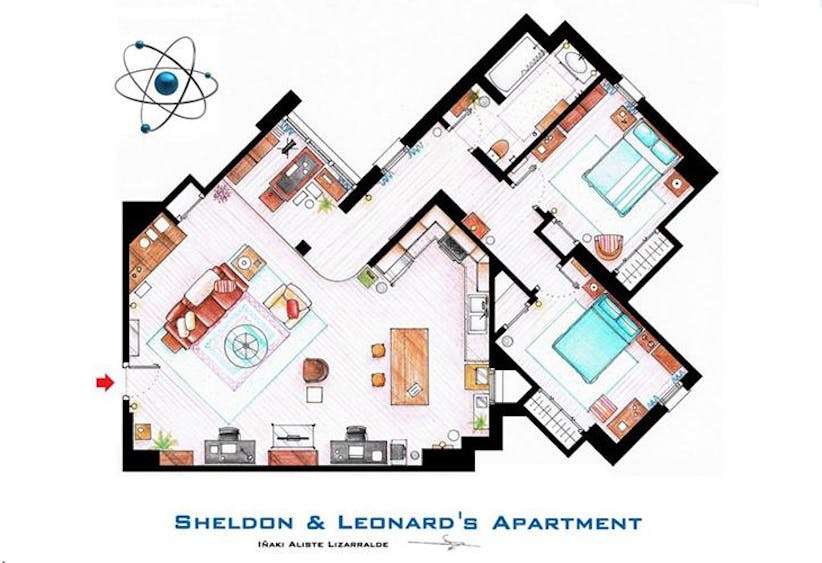 Our final favourite from Inaki's list is the Big Bang Theory. Again another modern classic, Sheldon's strange ways around the apartment make it as much a star of the show as he, Leonard, Raj and Howard. However one mistake Inaki has made is forgetting to highlight Sheldon's spot, which he will no doubt be unhappy about.