Buying a home tends to be one of the most expensive purchases that we will ever make. And unless you have gold-filled swimming pools, most people get a mortgage to help fund the purchase of their house.
In layman's terms, a mortgage is a loan from a lender, such as a bank or a building society, and it provides you with the extra money needed to buy your home. Getting a mortgage can be daunting, complicated and expensive – especially if you're a first-time buyer. It can be hard knowing where to start and how to proceed.
If you're thinking of getting a mortgage but don't know where to start, you've come to the right place. We've put together this guide to help you navigate the numerous options and make the best choice to get the financing you need to turn your dream home into a reality.
How big a deposit should I have when applying for a mortgage?
Before borrowing from a lender, you will need to have a deposit in place. The deposit is paid upfront and usually amounts to 5% of the total price of the property you want to buy.
The higher the deposit, the lower the monthly mortgage repayments. Eg, if you pay a 25% deposit, your monthly repayments over the mortgage term will be smaller than if you paid a 5% deposit.
The mortgage term is the number of years it takes to pay back the amount borrowed. This can last between five and 40 years (though the average is around 25 years). A shorter mortgage term has a higher monthly repayment, but it also means that you pay the loan off faster.
Having even a 10% or 15% deposit can make a significant difference to the monthly repayment on your mortgage. The deposit typically comes from the money you have saved up, or it has been lent to you by your parents, who can act as loan guarantors or gift you the money. However, lenders will rarely accept borrowers using a loan as a deposit (the broker can help you with these scenarios).
Once you have a deposit in place, you will need to borrow the rest from a lender. Having a 25% deposit, for example, means you will need to borrow 75% of the remaining amount. This is known as the "loan to value" (LTV). The LTV is calculated by dividing the percentage you have to pay back divided by the total value of the property, and then multiplied by 100. The higher your deposit, the lower your LTV.
Usually, before lending, the lender runs a credit check to read your report and see your credit score. This score summarises your report, which is the history of how you have managed money in the past.
It is worth reading your credit report before approaching lenders for a mortgage. Mistakes such as wrong addresses or late payments can lower your credit score, and you'll want to ensure that you have all the details to hand before applying.Credit reports are carried out by credit reference agencies, like Experian,Equifax and TransUnion.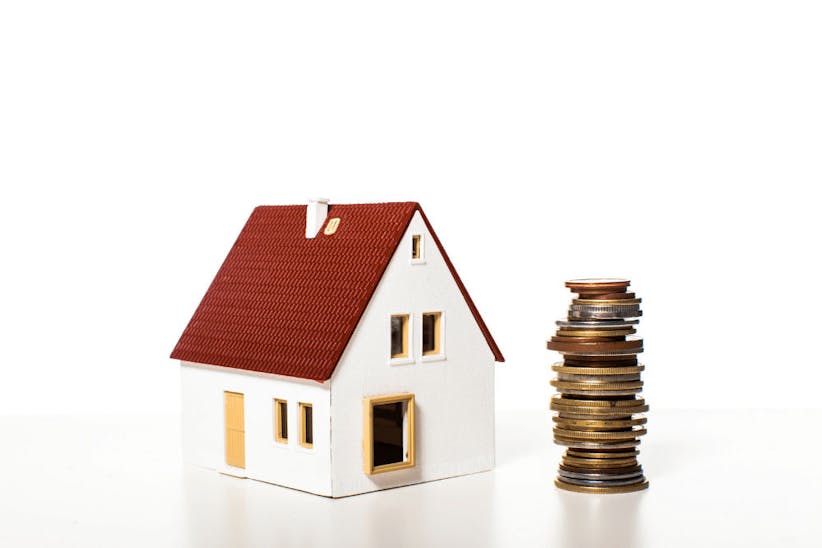 Should I use a broker when applying for a mortgage?
A mortgage broker is a specialist that can help you work out the best mortgage term available for your requirements. Some broker services are free, while others charge a cost. Therefore, it's helpful if you clarify any potential costs for using a broker beforehand. Using a broker often makes the mortgage application process easier, as they work with you throughout the entire application.
You can also get a mortgage without taking advice, either with a lender directly or by using a comparison website. If you're going down the direct route, you will need to have the following information to hand:
• lender's name
• interest rate
• interest rate type
• length of the mortgage term
• value of the property
• the amount you want to borrow
• the type of mortgage (e.g. interest-only or repayment)
If you choose a mortgage without using a broker, you take full responsibility for your choice, while if you follow the recommendations of a broker, you are under legal protection.
You can contact a broker any time before submitting your mortgage application.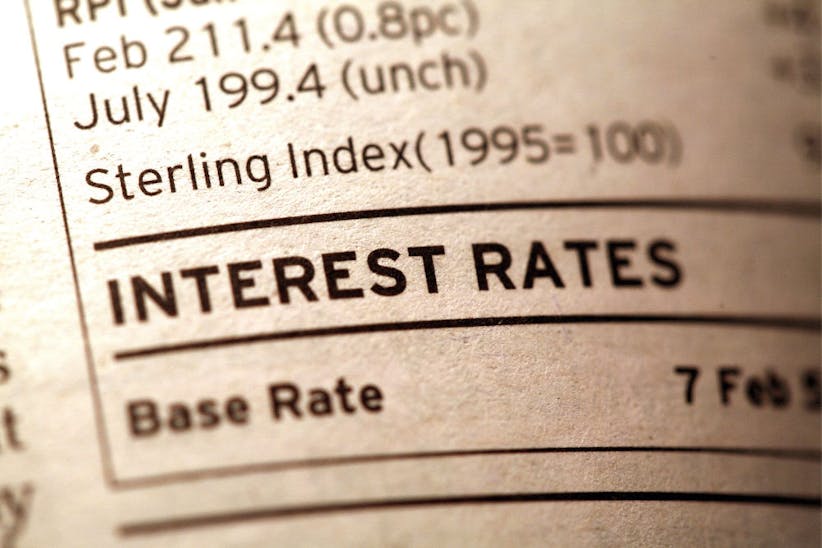 What are the different types of mortgage deals?
There are two main ways to pay back your mortgage.
Repayment:
The most common type of mortgage, repayments see you paying capital and interest: every month you will pay a part of the debt (the capital) plus its interest, and little by little, at the end of your term you will have paid the loan off in full.
Interest only:
An interest-only mortgage means that you only pay off the interest accumulated, with the initial borrowing staying the same. This option is popular with buy-to-let investors, but it doesn't appeal to people buying a home to live in. It's also hard for first-time buyers to get an interest-only mortgage, as the rates tend to be higher on them.
There are also two types of interest rates applied to loans: fixed and variable/tracker. A Fixed-rate mortgage sets the interest rate for an initial period, usually between two and 10 years. During this time, the interest remains the same, even if national interest rates go up or down. A variable-rate differs, as it follows the Bank of England base rate. The base rate is the national interest set by the bank of England. If the base rate goes up, your variable rate mortgage will increase with it. However, if it goes down, your interest rate will drop, meaning monthly repayments will decrease slightly. The current Bank of England base rate is 0.1%, so there isn't much room for it to decrease.
Another aspect to keep an eye on is the SVR, which stands for . This is the amount of interest the lender sets on top of the Bank of England base rate. Eg, if the BOE base rate is 0.01%, the lender might add 0.9%, bringing the overall rate for your mortgage to 1%. SVRs can be anything from two to five or more percentage points from the base rate, and the number varies between lenders.
The total cost of a mortgage is not given by interest rates alone, but also includes fees. When considering the total cost of a loan, you should factor the interest rates, fees and incentives (for example, cashback). A higher interest rate might lower the fees and therefore end up in a cheaper mortgage. If you are a first-time buyer, you also need to consider the Stamp Duty Land Tax (SDLT), when you buy any UK property worth £125,000 and up. Until March 2021 there is a stamp duty cut for homes up to £500,000, which means you will not pay the stamp duty on the first £500,000 of your home. To this adds up valuation fees, legal fees and property survey costs. You can find a list of all charges and usual relative cost here.
If you are a first-time buyer, some governmental schemes can help you increase your deposit. With Help to Buy, you can buy a home with just 5% deposit, and the government gives you a loan for up to 20% of the property's value (40% in London), the loan will remain interest-free for five years. You can also decide to opt for shared ownership, which means you will buy the percentage share in the property and rent what is left from a housing association. This lowers the deposit as you will only buy the share, whose value is often much lower than the whole property.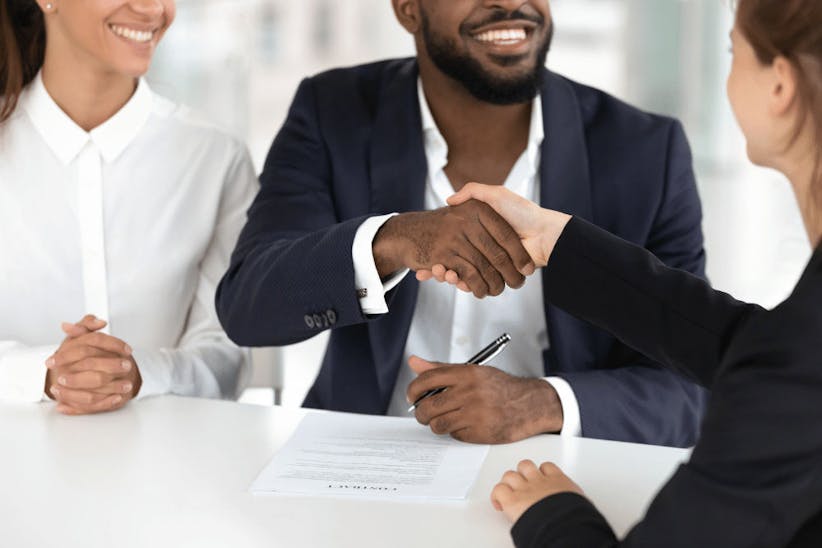 What is a decision in principle?
Before you submit your application you can ask the lender to provide you with a DIP, decision in principle, that is a document with no credit, but is a certificate roughly showing how much you can borrow. The next step is the Agreement in Principle (AIP), which is the document you'll get from a lender saying that they agree to lend the money for your mortgage. Having an AIP can speed up your mortgage application.
How do I submit a mortgage application?
When you have got your finances and deposit ready, you can start looking for the property of your dreams, when you find it, it's time to make an offer. To make an offer you should speak to a solicitor, that can help you draw the terms to write down in your offer, like a list of what's included in the purchase, and decide on the right amount to offer the seller.
If your offer is accepted, you should send your mortgage application.
When you apply for a mortgage, your lender will ask for some documents to prove your identity, address and spending habits. Usually, you don't need to send your documents by post, but a high-quality scan is necessary. You will need:
• ID documents: passport and, if needed, visa
• Proof of name and address: bank statement, council tax, a utility bill for the last three months
• Proof of income and deposit: last three payslips, three bank statements, proof of your deposit (if you are self-employed your last three years of tax returns)
• Spending: credit cards, personal loans, car finance, student loans (if you have other properties the lenders will want to know about the mortgage balance, payment and rental income)
To submit your application, you need a solicitor that needs to be named on your mortgage application. Once you submit your full application, the lenders will confirm the details provided and then, hopefully, accept your application. It typically takes from three to six weeks for the lenders to process your application.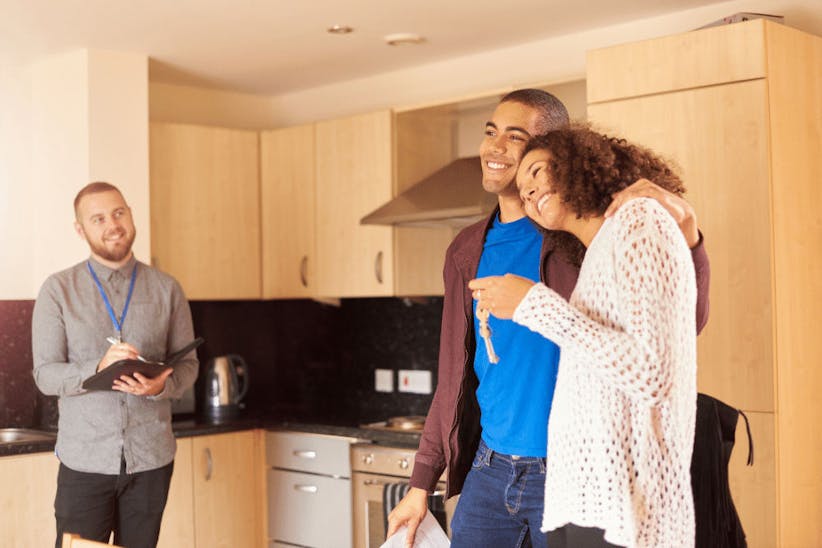 What is a property survey?
The lenders send a surveyor to the property, and you can send your own too. This is to check that the property is worth the agreed price if you need to, you can renegotiate the property price (which impacts the amount of the loan too).
While the lenders process your application, your solicitor will carry out searches on the property you want to buy. This aims to check the building control, like rules and regulations that might affect you in some ways; road schemes, to see if the council is planning to have roadworks nearby your house; drainage, to see if the house is at risk of flooding; environmental searches, to see if there might have been issues such as contamination due to past usages of the house.
When do I receive a mortgage offer from the lender?
Before you submit your application you can ask the lender to provide you with a DIP, decision in principle, that is a document with no credit, but is a certificate roughly showing how much you can borrow. The next step is the Agreement in Principle (AIP), which is the document you'll get from a lender saying that they agree to lend the money for your mortgage. Having an AIP can speed up your mortgage application.
What is a completion date?
Finally, you'll need to sign the deed of transfer, which confirms you will take over the property; pay your solicitor and agree on a completion date (which is usually within a week).
The completion day is when your solicitor sends the seller of the property their money – after you have signed a sale contract – and you will get the keys to your new home. You will then officially be a homeowner.