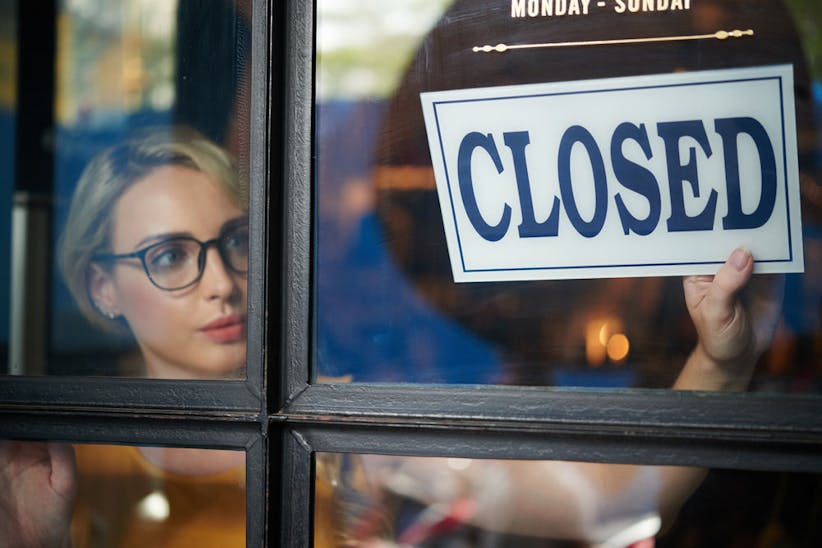 'Low (property) sales volumes are expected to continue, particularly outside of London, and we expect this to lead to further (estate agency) branch closures by over-extended competitors…'
That's the statement made this week by Chief Executive of Winkworth estate agents, Dominic Agace.
It seems that the High Street will continue to lose estate agents as transactions struggle to get past the 600,000 level in 2011, just about half that of 2007 levels.
The thing is that estate agency branch levels are still at around the 11,000 mark, according to the Property Ombudsman. Numbers have increased over recent years as values and transaction levels have both soared.
So when things return to just below normality as they have, there is little room for so many property firms all crowding around the table trying to trough a smaller cake. Some will simply go hungry.
One solution, as far as the High Street boys (and girls) are concerned is to increase fees and to sell over inflated conveyancing products and uncompetitive mortgages and life insurance products. In fact the large corporate agencies like Bairstow Eves (Countrywide Assured PLC, formerly HAMBRO Bank), William H Brown (Royal Sun Alliance), Connells (Skipton) have evolved from being owned by banks, building societies and life insurance companies.
No one will lament the loss of a few urban shiny suits of course. But it doesn't appear that the wider estate agency industry is acknowledging the inevitable too quickly, that there are set to be fewer and fewer estate agencies around and that they must change with the times and with demand from the consumer for lower fees, or die.
No one denies that there are fewer travel agents, fewer book shops and hardly any insurance broker offices in our town centres any more, thanks to the Internet and its convenience and the economy of scale that it affords businesses that embrace it rather than pretending its a fad that will one day pass by.
And never truer than in estate agency circles. All estate agents acknowledge the power of Rightmove and Zoopla, Prime Location etc in generating just about all of their enquiries. Connells themselves, with their 300 or so branch offices, seldom visited by anyone other than the postman, declared recently in their accounts statement that their online enquiries were UP 15% in 2010 versus 2009. But apart from a website with some houses on it, they and their multiple branch competitors, seem to have no online proposition whatsoever.
Remember Borders? Thought not. But they were a chain of 45 book stores that went into administration in November 2009.
And similarly, what of the likes of HMV who recovered from the brink of receivership last year, a position largely dictated by online DVD and CD sales and music downloads predominating these days? Will they soon ultimately be confined to corporate history?
And will we one day be saying, 'Do you remember Bairstow Eves/Connells/William H Brown/Reeds Rains? They were High Street estate agents, archived under 'O' for obsolete because of a cheaper, more convenient business model in online estate agents
The internet estate agency concept goes from strength. It's the future. High Street agents were. Once.