When budgeting for your move one of the first things you will need to arrange is a mortgage. But how do you get a mortgage and what type of mortgage should you opt for?
With a wealth of options available both on and off line choosing the right mortgage can be a daunting task, but even with this wealth of availability it's not always as easy and picking one and off you go.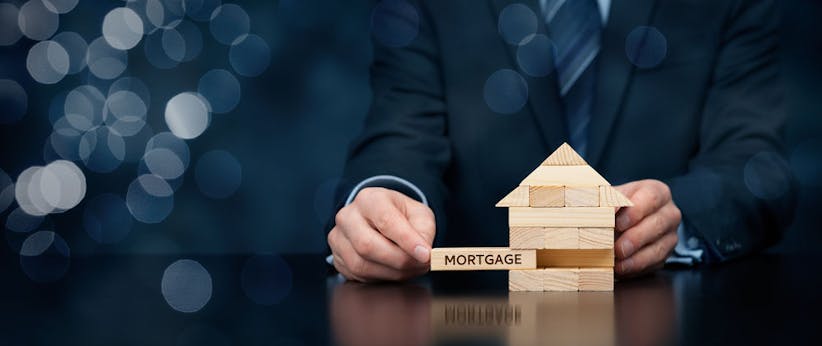 Get your Finances in Order
First and foremost before you even start to look, you need to make sure you are in a position to obtain a mortgage.
The best place to start is by undertaking a credit check on yourself in order to see what position you could be in financially. New rules have seen lenders become more stringent on lending money and they will assess your availability for a mortgage on the shortfall between what you earn and your outgoings.
With this in mind it could be beneficial to trim down your monthly spend to the essentials in the run up to any potential move. Everything from you credit card bill to your Netflix membership could be scrutinised so if you feel you can go without it's often beneficial to do so. You will also have to provide documentation of this so start keeping records of them in advance to your mortgage application. By having all of this information readily available you will present a far more convincing case when grilled by a potential lender.
Have a Deposit in Place
The next essential requirement of obtaining a mortgage is having a deposit in place. The deposit required is usually a minimum of 5% of the cost of the property you are looking to buy however by increasing this to 15% of the property price you will get a much better deal. On the average UK property of around £177,000 that's £8,850 or £26,550 for a 15% deposit just to get started. So the more you have saved the more advantageous your position is when negotiating a mortgage.
This said when trying to secure the best deal on your mortgage if possible you should set a benchmark figure of 25% of your property price. This sort of percentage will get you close to the best mortgage rates available and can pay off in the long run.
Unfortunately this steep jump in rates is unrealistic for a lot of first time buyers but a thriving property market in recent years has led to the government introduction of improved rates to help those with smaller mortgage deposits. The rates have remained by enlarge rather high but the difficulty of securing a mortgage has dropped as a result.
The government Help to Buy Scheme is a two part scheme designed to help buyers get that foot on the property ladder. The initial part comes in the form of an interest free loan which can increase the percentage you can afford on your deposit, resulting in a better mortgage deal. However this is only for new build properties up to the value of £600,000 and still requires a 5% deposit from the potential homeowner.
The second part of the scheme offers your bank or building society a guarantee of 20% on your property value, again only with the input of 5% from the homeowner. This essentially allows a homeowner who can only afford a 5% deposit to secure a mortgage deal based on a 20% deposit of the property value. This latest scheme has helped those at the lower end of the deposit scale to secure better deals but the best deals are still only available through non help to buy schemes.
There are a number of other charges involved when securing a mortgage, check our to make sure you have considered them within your financial plan.
Finding the right mortgage
The best place to start is checking online. Not only can you compare deals on price and the service provided but research what mortgage rates are doing currently, or are likely to do in the future.
Once you have surfed for a few hours consider talking to a mortgage broker, their expert knowledge can help put your research in to perspective. Remember you are not obliged to act on their recommendation but a good mortgage broker can be almost as valuable as a good solicitor in the overall outcome of your move.
When choosing a good mortgage broker:
• Opt for one that provides services across the whole market, the mortgage adviser at your bank will only sell you their particular products. This can often result in you missing out on a better deal.
• Are they offering information only or advice? If they are offering advice they have an obligation to find you the best mortgage deal they can.
• Ask them to explain each deal beyond the marketing jargon and percentages provided. What are the actual overall costs of each deal?
• Check if they have access to any exclusive deals only made accessible direct to mortgage lenders.
• Using a mortgage broker will result in recommendations you can actually afford, this saves time as you won't be filling out applications that will only be rejected
• If you are having real trouble or have a particularly poor credit rating consider a specialist broker and seek their advice. They can also help with things like buy to lets and so on
• Some brokers will work on a percentage fee basis, others won't. Don't always opt for the free option, but be sure to ask what added service you are receiving for the fee charged. The main advantage of paying your broker a fee is access to lenders direct deals.
• Those brokers that don't charge you are often paid on a commission basis from the lenders themselves, but don't be deterred as this doesn't mean you won't receive impartial advice. Don't be afraid to ask your broker how they are paid and how extensive their range of offers are. Get them working, it's their job after all, if you think you have found a better deal challenge them and see what they say
• Finally check their credentials. If they aren't listed by the Financial Conduct Authority they are unauthorised to provide you with mortgage advice.