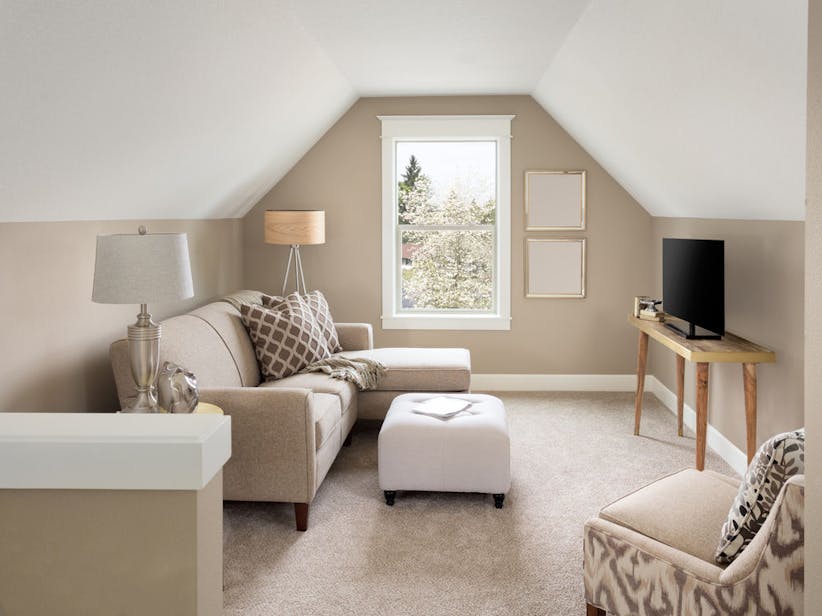 Don't overthink it
From the initial valuation all the way to the final sale, they will be there to provide support and act as your go-to. We get it—listing with an online agent is often painted as an entirely digital experience with no human help. The reality is very different, however.
Just look at other sectors.
Online banking revolutionised the way people access their money, but humans still play an important role. Listing your property online takes away many of the headaches associated with high-street estate agents but keeps the positives, such as round-the-clock human help, and brings selling your home into the 21st century.
Now that you know the basics of selling your property online, let's break down how it works.
We've put together a process that is nice and easy – one that will see you sailing smoothly through the entire transaction.
You can begin the process by requesting a call from our team. They can offer instant property valuations, mortgage advice, and, if you're ready, get your property on the market.

Trust our Sales Team
As soon as you've given us the green light, we can get the ball rolling. First, we'll arrange an accredited assessor to visit your property. Their job is to take lots of snazzy professional photos that will make your property look super desirable.
Note: We take photos of all the properties we list, but if you fancy yourself as a budding photographer, feel free to add your own to the online listing at any time. 
After the photos have been taken, the assessor will do a floor plan and, if needed, conduct an of your property.
Let us take care of the admin
Once the photos, floor plan and EPC are in the bag, our admin team comes to life. They'll get to work on creating your listing for and , adding pictures, floor plans and a jazzy property description to the online portals.
Once it's all uploaded, we'll send the listing over to you just in case you want to add anything extra. We won't press the green button on your property until you are absolutely happy with how the listing looks.
You can also remove your property whenever you like, freezing the guaranteed marketing until you're ready to start again. Handy if things are a bit slow around Christmas time or you're off on an extended holiday.
Cut costs where you can
Taking everything into account, the total cost for selling your house will range between £1,500 and just over £2,000.
However, if you use a high-street agent that charges commission, expect the amount to rise to between £6,000 and £10,000.
Nevermind the high street, though.
who can advise you on every aspect of selling your home – from valuing your property to offering 24/7 support and even the initial part of conveyancing.
Accept the best offer
The viewings are coming, and people are interested. Now it's time to take some offers on your home. Buyers make concrete offers directly through emoov, at which point you decide if you want to accept, reject or negotiate. The final decision lies with you, but we're here to provide expert advice and make everything as easy as possible.
Unlike high-street agents, we're not chasing commission, which is why our advice is based purely on whether or not you are getting the best deal. We're transparent and act as consultants, rather pushy negotiators. And that's it—home sold.
Though we are around after the sale has gone through (we get attached like that), and you can reach us with a quick call should you have any further queries or need any advice.
It's all about you (and your home)
Just because we're online doesn't mean that you don't get to talk with real people.
Customer service is the lifeblood here at emoov, and we pride ourselves in offering the kind of access you won't even get with a high-street agent.
Today, people demand more from the services they use. Being an online agent means that we can offer an easy and fast way to sell your home with all the bells and whistles of a traditional estate agent services.
Ready to save money on your property sale? Get in touch with our team today.