As expected, Chancellor of the Exquisitor Rishi Sunak used the spring budget to announce an extension to the Stamp Duty Holiday. It will now run until June 30th, meaning a further 300,000 worth of sales previously at risk of missing the original holiday deadline look set to go through.
Since the stamp duty holiday was first announced, the property market has enjoyed a boom period. House prices rose by 8.5 per cent amid a global pandemic and worldwide recession. And there's even more good news, as the Stamp Duty threshold will increase from £125k to £250k on homes until October.
During the spring budget, Rishi Sunak gave a further boost to buyers, announcing government-backed 95 per cent mortgages. Today is a good day in the UK property market, and here's what it all means for you.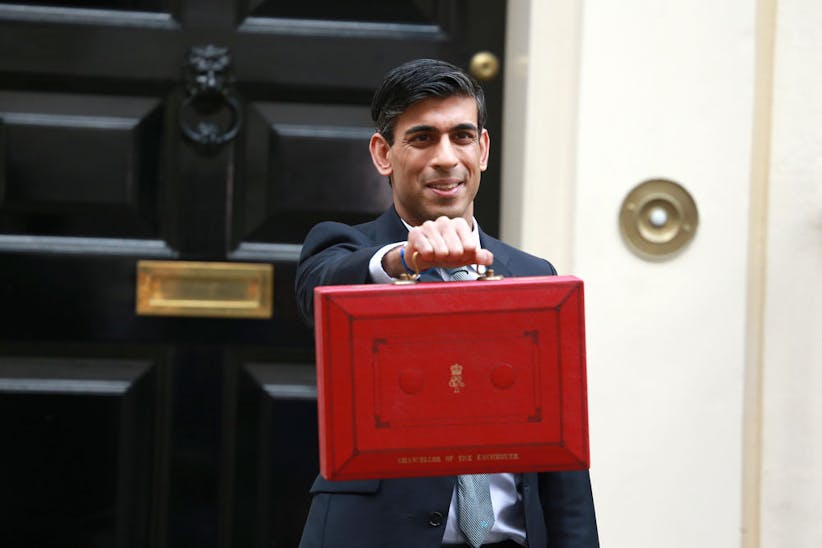 What does the stamp duty holiday extension mean for you?
You can breathe a sigh of relief if you're currently in the middle of a sale or purchase. The stamp duty holiday deadline has been extended for three months, allowing more than 300,000 property transactions to complete before the holiday ends.
For those who were thinking of buying or selling but were aware of the previous deadline drawing closer, you can now navigate the UK housing market with the holiday still very much in place. The June 30th deadline gives everyone more wiggle room.
It takes an average of two to three months to sell a home, which means anyone beginning their purchase or sale can still take advantage. If you're thinking of selling your home in time for the June 30th deadline, speak to one of Emoov's sales advisors.
95% mortgages lead the way
The stamp duty holiday extension wasn't the only good news to come out of the spring budget. The Chancellor also announced 95 per cent mortgages backed by the government. That means buyers may need just a five per cent deposit to buy a home.
It's great news for first-time buyers who were previously struggling to get onto the property ladder. Speaking on the new scheme, Rishi said, "I am announcing a mortgage guarantee. Lenders who offer 5% mortgages to borrowers will get the guarantee. Major lenders will offer these 95% mortgages from April."
So how will 95 per cent mortgages work? The government is set to guarantee the loans, meaning lenders can offer mortgages to buyers worth 95 per cent of the purchase price on properties up to £600,000.
Loans will be available to current homeowners as well as first-time buyers. However, this is undoubtedly a move aimed at encouraging looking to get onto the property ladder for the first time. The typical deposit is around 15 per cent for first-time buyers, so five per cent deposits will be met with excitement.
If you're thinking about buying a home or would like to know more about the lending options available to you, book a call with one of our mortgage advisors. They'll be happy to find the right mortgage for you, completely free of charge.