Amid the pandemic craziness, prime minister Boris Johnson made an announcement regarding 95% mortgages (which you can read more about here), but they have actually been around for a while. Here's what you need to know about them… 
What is a 95% mortgage?
Basically, a 95% mortgage lets you borrow up to 95% of the purchase price of your dream property, with the remaining 5% made up in your deposit. Sometimes, a 95% mortgage is referred to as a 95% LTV mortgage. LTV stands for 'loan-to-value' ratio. The 5% deposit will allow a lot more people to get onto the property ladder, as they have to save up less of a lump sum. While you would get a lower interest rate if you had more to put down, there are still competitive deals for buyers with only 5% deposit available. 
How is coronavirus affecting 95% mortgages
Like most things, mortgages have been affected by the global pandemic, with many mortgage products taken off the market. Many lenders closed their 90% and 95% mortgage deals to new customers pretty early on. However, back in July providers began to put a small number of 95% mortgage deals back on the market. While they are still not available in the numbers that they were before the coronavirus hit, things are slowly returning to some semblance of normality in this regard. 
Can I get a 95% mortgage?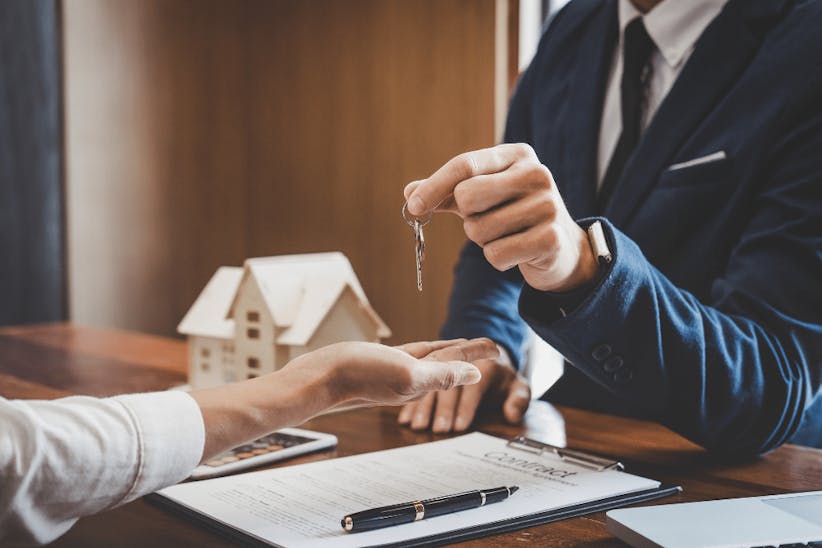 When a lender is deciding how much to lend you, they will take into account your income, outgoings and credit score. This will all be looked at together, and from here your lender will decide whether they are prepared to give you a 95% LTV mortgage. You can use a mortgage calculator to have some idea before you apply. 
Which 95% mortgage should I choose?
When you're deciding on your 95% mortgage you will need to decide whether you want a fixed-rate or variable-rate loan. A fixed-rate mortgage usually lasts between two and five years. It means that you won't have to worry about interest rates rising during that period. However, if you want to leave the deal early you will have to pay an early repayment charge, also known as an ERC. 
At the end of your fixed-rate mortgage term, you should search for another competitive deal. If you don't, you will be transferred to your lender's standard variable rate, which is often more pricey. A variable-rate mortgage has changing interest rates. Within this, a tracker mortgage moves with the base rate, which is usually linked to the Bank of England base rate. 
A 5% deposit and Help-to-Buy is a government scheme that is a great helping hand to first-time buyers. The scheme helps people buy a property with just a 5% deposit. The government will then loan you the additional 20% of the house value, 40% if you are buying in London. Help-to-Buy is only available for new-build properties, and the loan is interest-free for the first five years.
So, should I get a 95% mortgage?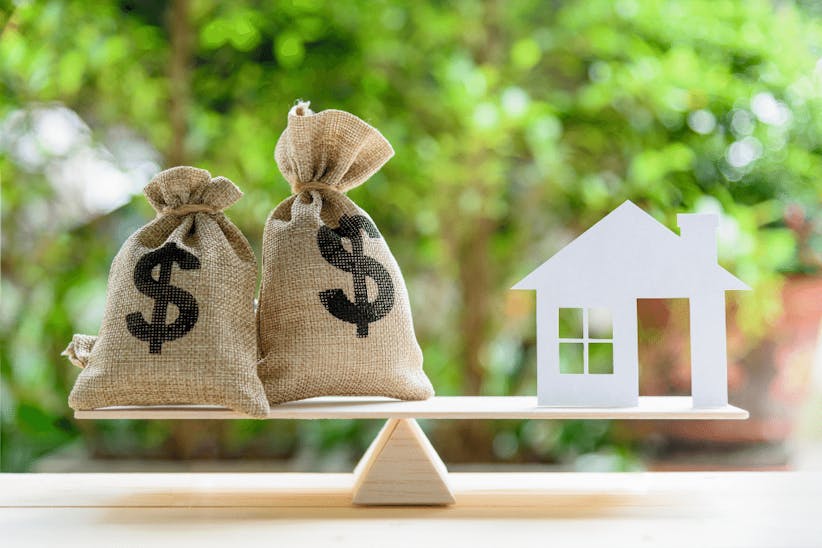 Whether or not you go for a 95% mortgage is totally up to you, but there are a few things to keep in mind before you go ahead. An advantage to remember is that you only need a 5% deposit, which is the lowest deposit the majority of lenders accept. 
The downside to remember is that you will have a higher rate of interest on your monthly payments. Therefore, you may decide it is better for you to save for a bigger deposit to avoid the high rates of interest, meaning your monthly repayments will be lower.
No matter what you decide, make sure you have taken all the time you need and discussed it with a professional. There are plenty of options and a 95% mortgage, while being a great option for some people, is not always the smartest choice for everyone.